First, it's time to announce…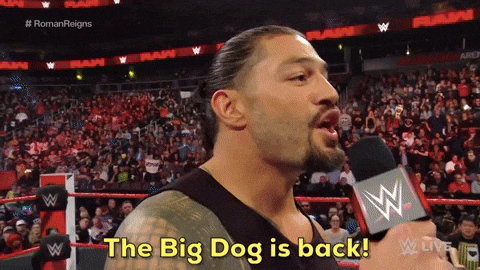 From Februrary 15th until the end of August you will receive a John Catt book voucher for every 150 questions answered on the app! 🎉
The rewards structure goes like this:
150 questions answered: 50% off voucher
300 questions answered: £10 voucher
450 questions answered: 50% off voucher
600 questions answered: £10 voucher
Extra questions count towards the offer, so if you are asked to complete any additional surveys on the home page, these get added to your rewards too 😃 Full details here.
All you have to do is keep answering. Your eligible question count is shown in your headline stats and we'll send the code automatically to your app once achieved!
Right, onto the results…
1. The toughest half-term?
Oof! What a half term. Things in teaching are always tricky but the Jan-Feb half-term is often a horror show of cold weather and difficult behaviour. Adding a second lockdown made it even worse!
How hard was it? Enough that 45% of you said it was the toughest half-term of the past year, though a decent minority (23%) picked the last half-term as more difficult. Some of this may be the recency effect, which causes people to feel recent events more vividly than those in the distant past. Either way, though, you deserve a rest!
One reason why things have been more difficult this time is that there are more expectations to be in school doing hybrid teaching (especially if you're primary) or to be 'always online' (especially if you're secondary).
When working remotely we can see more teachers are required to be online for a certain number of hours per day, but it's still just 8% of you. Few senior leaders are monitoring emails or online classroom spaces (12%) and there's less chasing of staff via weekly calls or emails.
What you've told us on social media is that you've instead been under more pressure to monitor student work – with different set-ups for nudging pupils who are behind. We will look more into this next term. If you can think of any good questions to ask, please write them here!
2. On the upside…
The good news of the terrible last term is that more of you than ever are proud of the way your school provided for students. The score jumped from 58% in May last year to 72% this half-term. ❤️
3. How much does working from home cost?
Delivering lessons while sitting wedged under the stairs with a laptop rested on plastic crates can only last so long! Hence, more of you now say that you've spent personal money on equipment to support your working from home – with 1 in 20 of you spending more than £300. (We hope you've got a winning set up!)
Second screens are a popular item for teachers to have bought themselves, with nearly 1-in-3 classroom teachers providing their own second device. In some cases this will be an already-owned phone or laptop, but kudos to the teacher who sent a photograph of their gamer screen set-up looked like a 180-degree iMax experience!
4. Academic vs social well-being
Over the past week the new 'catch-up' commissioner, Kevan Collins, hinted that children's academic learning needed supplementing with time to play, music and sports.
Primary teachers agreed, with 80% saying their biggest worry for their class was the loss of social experiences and wellbeing. Teachers in poorer areas were slightly more worried about academic learning loss, but they were still a minority.
(We haven't asked secondary teachers yet – one to watch out for…)
5. How much notice do you need?
Given the success of the vaccine roll-out, it's possible that infection rates start dropping dramatically. If things were looking good, should schools hurry back – especially given how much teachers dislike working from home?
Regardless of the stats, most of you felt that a 2-week notice period was needed. Headteachers were the most flexible, with 13% of primary heads saying they would need just 48 hours' notice. Overall, however, the government would be wise to stick to its word and give at least a 2-week heads up!
Time for tips